5 de Mayo celebration / Celebración de 5 de mayo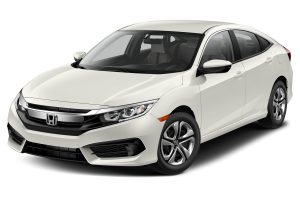 For our Cinco de Mayo celebration, raffle tickets are being sold for a new 2017 Honda Civic LX.  Tax and license fees will be paid by the raffle. Tickets are only $10 each.   A book of 12 can be purchased for $100 giving you two (2) extra chances to win or you can sell them to your friends and neighbors. All funds raised will go to the Church Building Fund. The winner will be announced on May 7th after the 5:00 p.m. Mass followed by a mini festival to celebrate 5 de mayo which will include many different Mexican food dishes for sale, live music, and jumpers and clowns for kids.
Para nuestra celebración y festividades del Cinco de Mayo, se venderán boletos para la rifa de un carro nuevo 2017 Honda Civic LX. Los gastos de impuestos y licencia del vehículo serán cubiertos con los fondos recaudados de la rifa. Los boletos solamente cuestan $10 cada uno. Pueden comprar un libro de 12 boletos por solo $100 quedándote con 2 oportunidades extras para ganar o puedes vendérselos a tus amistades o vecinos. Todos los fondos recaudados serán para el Fondo de Edificación de Nuestra Iglesia. El ganador será anunciado el 7 de Mayo después de la misa de 5 de la tarde seguido por un mini festival para celebrar el 5 de mayo e incluirá venta de comida de platillos mexicanos, música en vivo, brincolines y payasos para los niños.